Case Study: APEC 2011 Hawaii –Global Communications Program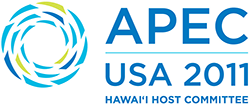 In 2009, President Obama selected Hawaii as the location for the annual Asia-Pacific Economic Cooperation (APEC) 2011 Leaders' Week meetings, a global gathering of 21 Asia-Pacific economies last hosted by the U.S. in 1993. In the history of our state, this is the first time Hawaii has hosted an event of this magnitude and prestige. Approximately a year in advance of the meetings, the APEC 2011 Hawaii Host Committee was formed to take a leadership role in supporting the U.S. Department of State's (DOS) efforts to make APEC Leaders' Week in Hawaii a success. SWAY was retained to develop and implement a comprehensive communications program to support the Host Committee's strategic goals that included engaging the local community and repositioning Hawai'i as a premier destination to conduct business.
SWAY developed a comprehensive global and local communications program including:
Editorial board briefings with all major Hawaii-based media.
Story pitches to educate the community and promote benefits of APEC in Hawaii.
Developed familiarization "fam" trips for business journalists from South Korea and China to visit Hawaii prior to APEC. Hosted more than 20 journalists from major news outlets showcasing Hawaii's businesses and innovation.
Provided news bureau services to local, national and international media responding to hundreds of requests for interviews and information.
Materials development, including internationally distributed news releases.
Provided overall communications and messaging support and counsel for the Host Committee that included crisis response statements, speaking points for media interviews, position statements, and speeches for events and speakers bureau engagements.
Recruited and supervised local public relations professionals that staffed the 24-hour International Media Center during Leaders Week. Also provided media staffing support to the White House Press Room and the CEO Summit (held in conjunction with APEC, speakers included President Barack Obama, President Hu Jintao of China, President Lee Myung-Bak of South Korea, President Dmitry Medvedev of Russia, and U.S. Secretary of State Hillary Clinton).
Provided counsel, staffing and media relations for three international receptions during Leaders' Week. Special guest included Japan's Prime Minster Yoshihiko Noda, resulting in extension media coverage by Japanese news organizations.
Positive pre and post media coverage exceeded expectations and more than 22,000 stories were generated. APEC 2011 Leaders' Week provided the foundation for Hawaii to begin repositioning itself as a premier business destination strategically located between Asia and the U.S. Other results included:
Civil Beat Poll: 73% of Hawaii residents support APEC in Hawaii.U.S.
Ambassador to APEC in an interview on the success of APEC Leaders' Week in Hawaii was quoted as saying, "Hawaii gets an A+ for aloha spirit and efficiency" and "We should do more meetings in Hawaii."
The Prime Minister of Japan said in his blog, "Hawaii was the location most suited for feeling the future of the Asia-Pacific region over the years to come."
Positive post coverage in industry publications including Meeting Planners International and Association Meetings on Hawaii's success in hosting of APEC.
Letter from Deputy Director of the State Department Foreign Press Center who says, "I have never worked with a finer group of volunteers!"
Case Study: Oahu Visitors Bureau's Urban Oahu Exposed Press Trip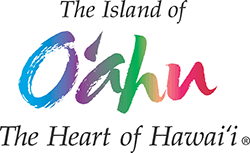 As the agency in charge of North American public relations for the Oahu Visitors Bureau, SWAY proposed creating a new perspective of Oahu, to rejuvenate interest in the relatively mature travel destination.
In early 2014, SWAY developed the concept for an OVB "Urban Oahu Exposed" six-day press trip featuring the island's emerging urban culture. The press trip was strategically scheduled during POW! WOW! Hawaii, a newer annual festival celebrating contemporary culture, music and street art. SWAY also included activities to expose emerging neighborhoods like Kakaako and Chinatown, which have become vibrant areas with local boutiques and new restaurants featuring the island's next generation of chefs and mixologists. Since Oahu has also become one of the world's most sought-after film and production locations, SWAY included a special behind-the-scenes movie location tour for media, with the Honolulu Film Commissioner and a local production scout.
In addition to securing key media from the U.S. and Canada, SWAY also brought major international media for the press trip, through its connections as the agency for the Hawai'i Tourism Authority's International News Bureau. Ten national and international media attended, representing AAA VIA (circ. 2.7 million), USATODAY.COM (23 million unique visitors per month/ 262 million page views), SERIOUSEATS.COM (1.3 unique visitors per month), Newport Beach Magazine (77K readership), Frontiers magazine (circ. 30,000), The Age newspaper (circ. 227,836), The New Zealand Herald newspaper (circ. 835,000), among others.
The successful "Urban Oahu Exposed" press trip resulted in extensive coverage that focused on the island's emerging urban culture, helping to refresh the island's image and appeal.