Case Study: Hilton Hawai'i Spirits of Aloha Press Trip

From new property openings to targeted campaigns, Stryker Weiner & Yokota Public Relations (SWAY) has been servicing Hilton properties in Hawai'i since 2003. In 2018, the brand hired SWAY to support the efforts of its Hawai'i Destination Marketing Co-Op – the department charged with facilitating joint marketing efforts among all Hilton branded hotels throughout the Hawaiian Islands.
Having conducted countless press trips for various clients, SWAY recommended this PR tool as an effective method to generate media exposure for the wide diversity of Hilton room product represented in Hawai'i. To add cohesiveness to the trip, SWAY aligned its plans with the burgeoning craft cocktail and brewery trend in travel. The result was the "Hilton Hawai'i Spirits of Aloha Press Trip" – an ambitious five-night, multi-island itinerary that would touch down at all 11 Hilton properties across O'ahu, Maui, the Island of Hawai'i, and Kaua'i; all while highlighting Hawai'i's eclectic craft breweries and distilleries along the way.
For the press trip, SWAY was able to secure six writers representing publications such as Islands.com, Modern Luxury, Matador Network, TravelPulse, Epoch Times and more. SWAY arranged all aspects of the trip, including corresponding directly with media to arrange airfare, ground transportation, and other itinerary details; in addition to liaising with Hilton properties to set up meetings with key executives and on property experiences. SWAY also leveraged its database of local industry contacts to set up tastings and behind the scenes tours of both best-known and up-and-coming craft breweries and distilleries throughout the state. SWAY also staffed each itinerary to ensure that all details ran smoothly and that media were supported with the information and assets they needed for their stories. In summary, the Hilton Hawaii Spirits of Aloha Press Trip was a success and garnered a wide range of stories highlighting Hawai'i's craft beverage scene and providing exposure of Hilton's room product – from its most luxurious down to its most budget friendly brands. Stories generated from the press trip totaled 10,541,125 in online audience (unique visitors per month).
Case Study: Aloha Festivals
At 74 years old

, Aloha Festivals is one of Hawai'i's longest running and most cherished annual events, attracting thousands of attendees locally and abroad. Despite this legacy, its board of directors recognized the need to broaden the festivals' engagement with the community, especially among a younger demographic. SWAY was brought on board in 2018 to support these goals.
As part of its strategy, SWAY assembled a group of influential, young professionals across a variety of industries. SWAY facilitated a series of meetings with the group to foster ideas on how to improve and expand the festival, engage the millennial market, and keep the event relevant for the next generation. The insights gathered and connections made during these meetings ultimately led to a brand new event being added to the Aloha Festivals lineup for 2019 – the inaugural In The Southern Sun concert. The local, community-focused concert held at Queen's Surf Beach attracted upwards of 4,000 attendees to see to artists, cultural performances and a headline appearance by Common Kings, infusing a renewed sense of excitement for Aloha Festivals among the target audience.
Through its industry contacts, SWAY also helped to initiate Aloha Festivals' first-ever merchandise collaboration with local apparel brand Hawaii's Finest. The collaboration was a tremendous success, with the first run of Aloha Festivals shirts and other apparel selling out online within the first day of release, surpassing previous years' merchandise sales. Through this partnership, Aloha Festivals was also able to cross promote to Hawaii's Finest's highly-engaged social media following.
With this renewed energy, Aloha Festivals saw a huge spike in visitor industry support through the festival's 'Ohana Events program which provides an accessible avenue for hotels, businesses and attractions to link their organization with the legacy of Aloha Festivals by hosting a satellite event or exclusive offer. Aloha Festivals secured participation from eight partners who hosted live music performances, cultural activities and discounts for those wearing Aloha Festivals merchandise. This was an increase from one partner in previous years.
Lastly, Aloha Festivals' three signature events – the Royal Court Investiture & Opening Ceremony, Waikīkī Ho'olaule'a, and Annual Floral Parade – saw excellent attendance, increased partner participation, and broader exposure over previous years. The Waikīkī Ho'olaule'a, already Hawai'i's largest block party, was expanded with a total of six entertainment stages and a larger footprint stretching all the way to Kapahulu Avenue and drew an estimated 102,000 attendees. SWAY also helped to initiate a new broadcast partnership with KHON2. The station featured a live online telecast of the Annual Floral Parade hosted by talents Kamaka Pili and Brook Lee, and further bolstered the event with extensive pre-promotion.
With the expanded events, SWAY was able to secure media coverage totaling 263,562,277 in online audience, 978,501 in broadcast audience and a total of 1,273,083 in print circulation across local, national and international outlets. In addition, Aloha Festivals secured a spot on the 2020 USA Today 10Best Reader's Choice Awards in the Best Cultural Festivals category.
Case Study: Koloa Landing Resort presents "The Kauai Poke Festival"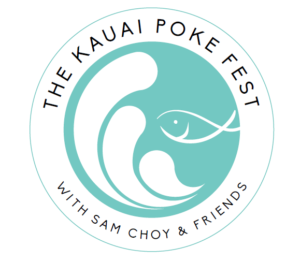 In 2019, Koloa Landing Resort sought to produce a special event on Kaua'i to bring together residents and visitors in celebration of poke. This iconic Hawai'i dish has risen in popularity both nationally and internationally, in large part due to James Beard award-winning chef Sam Choy, which the resort has a close relationship with.  
SWAY was brought on board to assist with coordination and promotion of The Kauai Poke Festival with a lead time of only three months. Within that window, SWAY developed a comprehensive public relations plan that included: 
D

rafting and distributing media 

advisories

 and news releases

 

Invit

ing

 

and confirm

ing

 local and national media to attend The Kauai Poke Festival

 

Organiz

ing

 an all-inclusive press trip 

of national

 travel, lifestyle and culinary

 journalists

, including 

itinerary coordination

 

Pitch

ing

 

local 

news stations 

and secur

ing

 morning show segments that featured Chef Sam Choy

 

Manag

ing

 the resort's social media 

channels 

Coordinating local advertising buys for the event

Secured the participation of celebrity judges

Coordinating with nonprofit Kauai Habitat for Humanity for donation through ticket sales  

O

nsite media support

 
The inaugural festival brought together more than 300 attendees and a group of 20 amateur and professional chefs for the competition. The festival included a farmer's market showcasing local vendors, live entertainment, and a star-studded celebrity chef panel that included Kaua'i's own professional surfer Sebastian Zietz, former mayor of Kaua'i Bernard Carvalho, Ms. United States 2019 Amanda Smith, and local celebrity emcee and entertainer Kimo Kahoano. Both media and guests enjoyed a poke demonstration by the 'Godfather of Poke' himself, Chef Sam Choy.  
Koloa Landing Resort partnered with Kauai Habitat for Humanity, a nonprofit organization whose mission is to build homes for the less fortunate. The Kauai Poke Festival donated a portion of the ticket sale proceeds to the organization. The event brought the Kaua'i community together in a fun and interactive way and as a result of this, Koloa Landing Resort will continue to host the popular festival in November 2020. 
The press trip generated feature story placements in top–tier national and local publications including USA Today (circulation: 1,621,091; unique visitors per month: 18,616,538), Matador Network (unique visitors per month: 1,078,585), Cosmopolitan (unique visitors per month: 7,374,564), Forbes (unique visitors per month: 28,307,082), Conde Nast Traveler (circulation: 807873; unique visitors per month: 1,233,613), among others. Locally, coverage appeared in the Honolulu Star-Advertiser, The Garden Island, HAWAI'I Magazine and all news stations including Hawaii News Now, KHON2 and KITV4.  
SWAY's involvement in the festival played a vital role in positioning Koloa Landing Resort as a premier, luxury destination capable of hosting large scale events. It also garnered significant media attention and increased the visibility of the property on both a local and national level. 
Case Study: O'ahu Visitors Bureau's "Taste of O'ahu" Media Event at Meredith Food Studios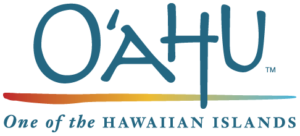 SWAY has been the agency of record for the O'ahu Visitors Bureau (OVB) for more than 30 years. Over the years, the media landscape in North America has changed drastically, as well as how we position the island of O'ahu. When Meredith Corporation acquired Time Inc. in 2018—Food & Wine magazine relocated to Birmingham, AL where other Meredith brands were already headquartered, including Coastal Living magazine. In addition—all food photos, videos and recipes across Meredith's nearly 30 media brands are produced out of the Birmingham headquarters at the Meredith Food Studios.
In addition to traditional meetings and hosted lunches to share what's new on O'ahu with national and regional travel media, SWAY suggested hosting an event at Meredith Food Studios to showcase the latest trends in cuisine on O'ahu. OVB showcased emerging local talents from new restaurant concepts on the island including bites from Chef Chris Kajioka of Senia—who is opening two new O'ahu restaurants: Bar Maze and Miro Kaimuki; and Chef Jason Yamaguchi of Mugen, which is located in the new ESPACIO hotel in Waikīkī. Cocktails from Justin Park of Bar Leather Apron were also served. Bar Leather Apron garnered a spot on the 2020 James Beard Foundation's list of semifinalists for Outstanding Bar Program and Chef Chris Kajioka was recently named a finalist to the category of Best Chef in the Northwest and Pacific. This is the first time in more than a decade a Hawai'i chef has been recognized as a finalist in the James Beard Foundation Awards.
More than 60 media attended the event at Meredith Food Studios in January 2020, which helped to expose this influential group of national culinary journalists to O'ahu's newest culinary stars.
"Taste of O'ahu" was very successful and led to a renewed interest in the island's contributions to the culinary landscape. A Food & WineMagazine editor said: "…this is the best food to come out of the test kitchen—I can't believe Hawai'i is putting this stuff out."
OVB also included O'ahu travel partners from 'Alohilani Resort; Aqua-Aston Hospitality; Pearl Harbor Historic Sites; Polynesian Cultural Center; Ritz-Carlton Residences, Waikīkī Beach and Turtle Bay Resort; who talked to media in attendance about what's new in culinary at their respective properties.
Case Study: APEC 2011 Hawai'i –Global Communications Program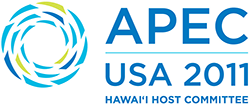 In 2009, President Obama selected Hawai'i as the location for the annual Asia-Pacific Economic Cooperation (APEC) 2011 Leaders' Week meetings, a global gathering of 21 Asia-Pacific economies last hosted by the U.S. in 1993. In the history of our state, this is the first time Hawai'i has hosted an event of this magnitude and prestige. Approximately a year in advance of the meetings, the APEC 2011 Hawai'i Host Committee was formed to take a leadership role in supporting the U.S. Department of State's (DOS) efforts to make APEC Leaders' Week in Hawai'i a success. SWAY was retained to develop and implement a comprehensive communications program to support the Host Committee's strategic goals that included engaging the local community and repositioning Hawai'i as a premier destination to conduct business.
SWAY developed a comprehensive global and local communications program including:
Editorial board briefings with all major Hawai'i-based media.
Story pitches to educate the community and promote benefits of APEC in Hawai'i.
Developed familiarization "fam" trips for business journalists from South Korea and China to visit Hawai'i prior to APEC. Hosted more than 20 journalists from major news outlets showcasing Hawai'i's businesses and innovation.
Provided news bureau services to local, national and international media responding to hundreds of requests for interviews and information.
Materials development, including internationally distributed news releases.
Provided overall communications and messaging support and counsel for the Host Committee that included crisis response statements, speaking points for media interviews, position statements, and speeches for events and speakers bureau engagements.
Recruited and supervised local public relations professionals that staffed the 24-hour International Media Center during Leaders Week. Also provided media staffing support to the White House Press Room and the CEO Summit (held in conjunction with APEC, speakers included President Barack Obama, President Hu Jintao of China, President Lee Myung-Bak of South Korea, President Dmitry Medvedev of Russia, and U.S. Secretary of State Hillary Clinton).
Provided counsel, staffing and media relations for three international receptions during Leaders' Week. Special guest included Japan's Prime Minster Yoshihiko Noda, resulting in extension media coverage by Japanese news organizations.
Positive pre and post media coverage exceeded expectations and more than 22,000 stories were generated. APEC 2011 Leaders' Week provided the foundation for Hawai'i to begin repositioning itself as a premier business destination strategically located between Asia and the U.S. Other results included:
Civil Beat Poll: 73% of Hawai'i residents support APEC in Hawai'i.
U.S. Ambassador to APEC in an interview on the success of APEC Leaders' Week in Hawai'i was quoted as saying, "Hawai'i gets an A+ for aloha spirit and efficiency" and "We should do more meetings in Hawai'i."
The Prime Minister of Japan said in his blog, "Hawai'i was the location most suited for feeling the future of the Asia-Pacific region over the years to come."
Positive post coverage in industry publications including Meeting Planners International and Association Meetings on Hawai'i's success in hosting of APEC.
Letter from Deputy Director of the State Department Foreign Press Center who says, "I have never worked with a finer group of volunteers!"