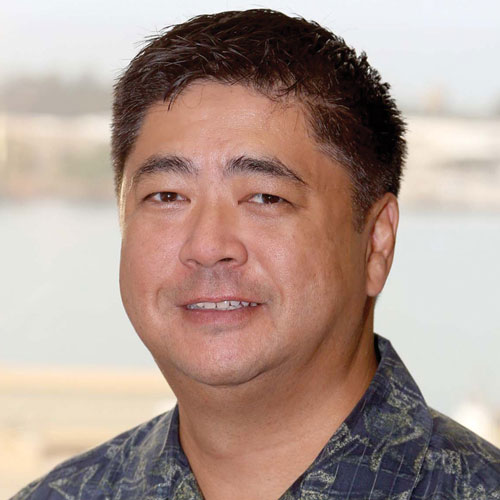 Neal M. Yokota
President and Chief Executive Officer
Neal M. Yokota, president and chief executive officer, joined the firm in 1987 and served various roles before purchasing SWAY in 2000.
Neal is one of Hawai'i's foremost public relations consultants on issues management, crisis communications, risk communications, coalition development and strategic communications. He has counseled clients dealing with some of Hawai'i's most controversial issues including geothermal energy, rapid transit, the Waiahole Ditch Contested Case Hearing and many other land use and environmental issues.
Neal also counsels numerous clients on community relations, marketing communications, promotions and publicity. His clients include companies and organizations such as Kyo-ya Hotels & Resorts Hawaii, Castle & Cooke Hawai'i and the James Campbell Company.
Neal has received several awards for his work from organizations such as the Public Relations Society of America and the International Association of Business Communicators. Neal also was recognized as the 2000 Young Businessperson of the Year by Pacific Business News.
Neal was born and raised in Hawai'i and holds a bachelor's degree in advertising from Michigan State University.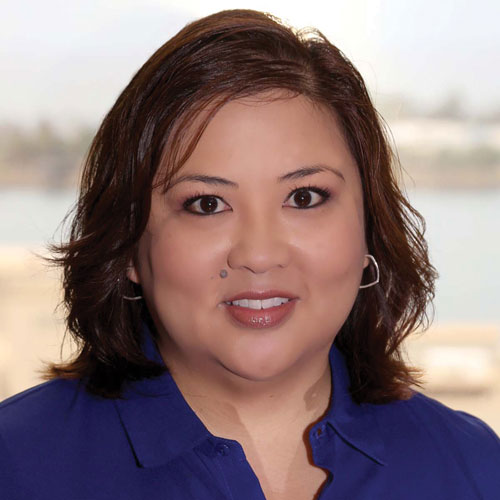 Dawn L. Hirai
Executive Vice President
Dawn L. Hirai specializes in corporate communication, issues management, crisis communication and media relations at SWAY. As executive vice president of SWAY's corporate and public affairs divisions, Dawn oversees numerous clients including the James Campbell Company, Castle & Cooke Hawai'i, Hawai'i Community Foundation, Kyo-ya Hotels & Resorts, Military Affairs Council and Zephyr Insurance.
In 2011, Dawn provided strategic counsel to the APEC Hawai'i Host Committee and implemented an award winning media relations program for the APEC Leaders' Week Summit in Hawai'i, the largest global meeting held in the state.
Having worked in both the Executive and Legislative branches of Hawai'i State Government, Dawn has extensive public policy experience. Prior to joining SWAY in 2004, she was the senior advisor to the vice speaker of the House of Representatives and served as a policy advisor to former Governor Benjamin Cayetano during his two terms in office.
Born and raised in Honolulu, Dawn is a graduate of the University of Hawai'i at Mānoa and Kalani High School. She currently serves on the board of directors for the Japan-American Society of Hawai'i.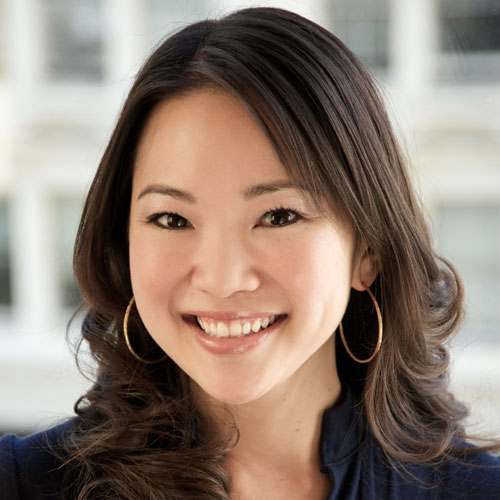 Krislyn M. Hashimoto
Senior Vice President
Krislyn M. Hashimoto oversees SWAY's travel division.
Over the course of her career, Krislyn has launched several resorts and restaurants, rebranded newly-renovated properties, served as an on-property PR consultant, assisted with destination marketing campaigns and initiatives, and has proven success with strategic, targeted promotions.
Prior to rejoining SWAY in 2013, Krislyn oversaw the travel division at Cinch PR & Branding Group in San Francisco as Account Director. Krislyn has worked with various companies and brands, including Four Seasons Hotels and Resorts, Hyatt Hotels and Resorts, Starwood Hotels & Resorts, Hilton Hotels & Resorts, Mystic Hotel by Charlie Palmer, North Block in Napa Valley, Carmel Boutique Inns, Ghirardelli Square and more.
Krislyn's history with SWAY began in 2005, where she serviced clients including the Hawai'i Tourism Authority, O'ahu Visitors Bureau, Starwood Hotels & Resorts, Starwood Vacation Ownership, Hilton Grand Vacations, NCL America, Kiewit Infrastructure West, Ward Centers, HRPT Properties Trust and Lantern Floating Hawaii.
Krislyn also worked in the communications department at the Office of the Governor, State of Hawai'i. She is a graduate of Punahou School and earned a bachelor's degree in journalism from the University of Hawai'i at Mānoa.